Nua Web Design Ireland. Hosting, Domain Names & S.E.O.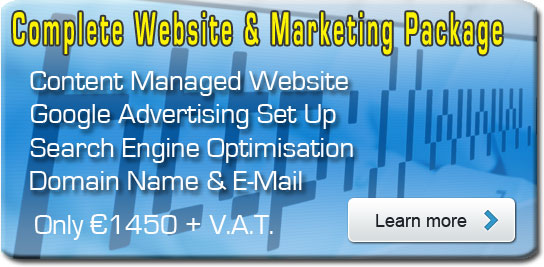 Complete Web Design Hosting & Marketing Package
Our complete web design package give you everything you need to make your business an online success.
We supply you with your webspace and email addresses, design a very high quality custom made website (not a cheap template based system) with a full content management system which will allow you to easily make changes to your site.
Once your site is online we will set up a Google adwords account for you, research the best keywords to advertise for and set up your keyword bids.
This will have your site advertised on Googles first page immediately

Latest News: