Nua Web Design & Marketing Ireland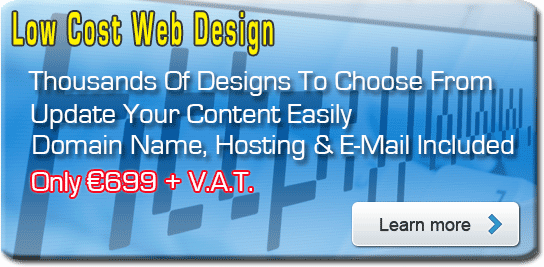 Now you can have a high quality website that you can easily update yourself for a low price.
You can choose from either a professonally designed small basic website or a template based website.
Our low cost option is designed for clients who are just starting their online presence and want to get online quickly with a small professional web site.
Website Templates
Now you can have a web site that looks like it cost thousands of Euros to design for only €699 + V.A.T.