Do you want to start an online store?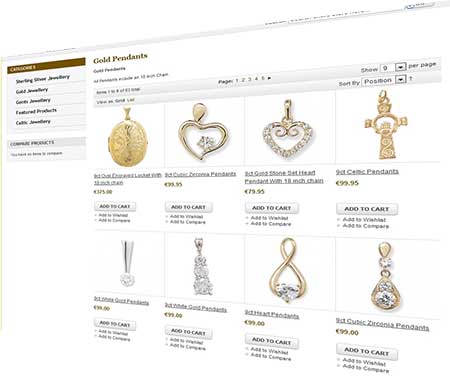 We're a full-service eCommerce development company. We can help you design and develop an online store that will sell your products 24 hours a day, 7 days a week. Our experienced team of web designers and developers have the skills necessary to create an efficient eCommerce website for any industry.
Dramatically increase your business profits by selling your products online 24 hours a day with our eCommerce website design services.
Using proven E-commerce development solutions by Nuasoft Ireland will have you trading online in no time and as an experienced eCommerce development company we can give you advice on the best eCommerce solution for you.
Call us now on 04 442 8817 or click the button below for a free consultation
Running a business is hard. You have to think about the products you sell, how they are made, what your customers want and then make sure that everyone has enough stock of everything.
One of the biggest problems for small businesses is ecommerce website design. It's not easy to find someone who can build an online store with all the features you require without charging a fortune or taking forever to complete the job.
We know how much time and money it takes for startups and smaller companies to get off the ground. That's why we created our affordable eCommerce web design packages so that anyone can afford great-looking websites with all their functionality included at an extremely competitive price point. Our team will work closely with you from start to finish so that you're happy with your new site every step of the way!
Every website is different, which is why we work hand-in-hand with you to create the perfect web design. Our eCommerce web design services offer a choice of open source shopping carts, so we can quickly and effortlessly create your online store.
We offer unlimited products for your convenience as well as plenty of customisation options.
You won't have any trouble marketing your items because our expert designers will provide quality service and assistance in creating a great selling space for your product. Start selling now by choosing our eCommerce web design services!
Our E-commerce website design solutions include:
Choice of open source shopping carts including Magento, WooCommerce, Shopify and Virtuemart
Custom-made website design
Customers can browse or search for the products they want.
Password-protected administration system that will allow you to set prices, edit existing products and upload new products.
Unlimited product categories
Payment processing.
You can also update your web sites content using your content management system.
Prices for this start at only € 1,750 + V.A.T. (Prices vary depending on the number of categories or products as well as the e-commerce software required.)
Why not find out more by filling in our online quotation form?
Deciding which web design company you will use to design your e-commerce website is a huge and very important decision.
You need to be certain that your web design company has the skills to help you get your e-commerce website online. That they understand the marketing process and have the necessary coding skills to make adjustments to the shopping cart.
You should also make sure that your web design company are not tied to one particular shopping cart system such as Magento or Shopify, as for example.
Nuasoft web design Ireland have a proven track record in designing e-commerce websites using a variety of shopping cart systems including Magento, Virtuemart, WooCommerce, Shopify and many more. We will consult with you to help you decide which is the best e-commerce system for your needs.
We also have the marketing skills to ensure that your business gets the traffic it needs to be a success.
Get your e-commerce web design done properly and help your business to be a success.
Contact us for help and advice on the right eCommerce web development system for you.