FREE Domain Registration with Irish Business Web Hosting: Nuasoft Ireland
Our Business Web Hosting package is aimed at people who demand superior performance from their Internet hosting provider.
We offer you a generous amount of web space, database management, subdomains, 1000 separate POP 3 email accounts for you and your staff.
We also offer autoresponders so that any requests for information about your products or services will be answered instantly.
This great value hosting package only costs € 125 annually or € 12.50* per month and is aimed at business web sites that have a large amount of traffic or use a lot of high bandwidth content.
*Prices are subject to V.A.T.
Managing your Web Site
If you want an easy to manage web site, our control panel will do all the work for you. All you have to do is point and click to set up your own email addresses, set up mailing lists or set up a mysql database.
You can read your email from any computer anywhere you can even catch up on your email when you are on holiday.
You can also view your web site statistics 24 hours a day, getting vital information about who is visiting your website.
Moving Your Web Host


We can take all the hassle out of transferring from your old web hosting service to our servers. We can transfer your existing files to our server
and configure any scripts etc. to work on our servers.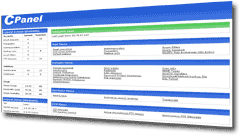 Business Web Hosting Features
Priced at € 125 + VAT per year, our Irish Business Web Hosting package includes:
20,000 MB Web Space
1000 POP 3 Email accounts (you@yourcompany.com)
15000 MB Bandwidth allowance per month
Unlimited Email Forwarders
Unlimited Auto responders
10 Mailing lists
24 Hour Online Technical Support
Update your aite any time with unlimited F.T.P. access
Catch All email address
Online Database Management