Curious about SEO terms or just looking for Web Marketing Information?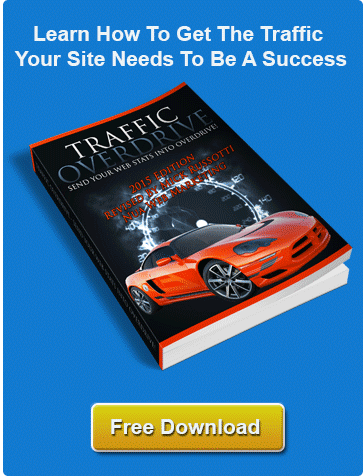 Our easy to follow glossary of the main search engine optimisation terms will help you understand the main terms used in website marketing.
301 Redirect— A method to make one websites reroute the visitor to another page. Use a 301 redirect to make the old address point to the brand-new one Whenever you alter the internet address of a page. This makes sure that individuals who have actually connecteded to or bookmarked the old address will instantly get to the updated one, and online search engine can change their index.
ALT Text – A description of an image in your website's HTML. Unlike human beings, online search engines checke just the ALT text of images, not the images themselves. They also help with accessability. For example,  blind people using a screen reader would have the alt tag read to them as an image description. It is pointless trying to fool search engines by stuffing your old tags which keywords.
Anchor Text – The text of a link to a web site. For example the anchor text in the following link is "Web Marketing Ireland": Web Marketing Ireland. On many web sites, this text is typically dark blue and highlighted, or purple if you have actually checked out the link in the past.
Canonical URL – The canonical URL the URL you want users to threat as authoritive. In some cases you may have a scenario where the very same page material can be accessed at more than one address. Defining the canonical URL assists browse engines comprehend which address for a piece of material is the very best one.
For example this site can be accessed as
nua.ie
www.nua.ie
www.nua.ie/index.php
Defining the canonical url ensures that only one of those urls is listed in the search engine results.
Directory site – Simply like directory sites for individuals and phone numbers, there are directory sites for sites. Sending your website to a directory site offers you more than simply an incoming link; it assists individuals discover you. One of the longest running Irish Web Directories is Find it Ireland.
Fold – The "fold" is the point on your site where the page gets cut off by the bottom of a user's screen or browser window. Browse engines position some top priority on material above the fold, considering that it will certainly be seen right away by brand-new visitors.
Googlebot – A computer system program that gathers and searches the web info about internet sites.
Headings – Text on your site that is positioned within a heading tag, such as an H1 or H2. This text is typically provided in a bigger and more powerful font style than other text on the page. it is good practice to begin your article with a H1 tag and only use the h1 tag once.
HTML – The code part of your web site that online search engine checked out. Keep your HTML as clean as possible so that online search engine read your website quickly and you pages will load quicker for visitors. Put as much layout-related code as possible in your CSS instead of your HTML.
Incoming Link – A link from one website into another. A link from another website will certainly enhance your Search Engine Optimization, particularly if that website is an authoritative  site on the subject matter that your website is about.
Internal Link – A link from one page to another on the exact same web site, such as from your homepage to your contact us page.
Indexed Pages – The pages of your site that are have been added to a search engines database.
Keyword – A word that a user to find a website about the product or service they are searching for
Link Building – See our Link building page for more information
Long Tail Keyword – a keyword thats only occasionally used by visitors, normally with 2 or more words in the expression. Small companies ought to think about targeting long tail keywords, as they are lower competition. Typical keywords such as 'web marketing' are more competitive, and really difficult to rank high for them in search.
Meta Description – A short description of less than 160 characters of the contents of a page and why somebody would wish to see it. This is typically shown on Googles results pages below the page title as a sample of the material on the page.
Meta Keywords – Formerly made use of by online search engine in the 90s and early 00s to assist identify exactly what a websites had to do with, the meta keywords tag is not made use of by any significant online search engine.
Nofollow – When a link from one website does not pass Search Engine Optimization "vote" to another. When connecting to internal pages in your web site, do not make use of nofollow.
Title Tag – The name you provide your websites, which is seen on top your browser window. Page titles ought to include keywords connected to your company. Words at the start of your page title are more extremely weighted than words at the end.
PageRank – A number from 0-10, designated by Google, suggesting how many links you might have pointed to your site. Google has not updated PageRank since December 2013 so it is no longer a reliable source of information on websites.
Panda – Describes a series of updates launched by Google to its online search engine ranking algorithm that are planned to prevent individuals who produce huge quantities of average material in an effort to game the search engine results  without creating valuable content for users.
Penguin -An algorithm launched by Google in 2012 to prevent web spam in their results. It targets people trying to game the system by using spammy linking techniques such as link networks, buying links etc. It has been updated several times and we are at version 3.0 at the time of writing.
PPC (Pay-Per-Click) – Marketing approach where a marketer puts an advertisement in an web page or search engine result page and pays that place each time a visitor clicks his/her advertisement. Google AdWords is the traditional example of this.
Referrer – Information sent out by a user's browser when they browse from page to page on the internet. It consists of info on where they originated from formerly, which assists web designers comprehend how users are discovering their site.
Sitemap – An unique file produced by a web designer or a piece of software application that offers a map of all the pages on a site to make it much easier for an online search engine to index that site.
Social network – Online media developed by and shared amongst people. Facebook, YouTube, LinkedIn, Google+, and Twitter are popular social media sites sites. Hyperlinks from numerous social networks websites now appear in searches.
Traffic Rank – The position of just how much traffic your website gets compared with all other websites on the web. You can inspect your traffic rank on Alexa.
URL – The internet address of a page on your website (example: www.yoursite.com/contact).