Template Based Web Design from Nuasoft Ireland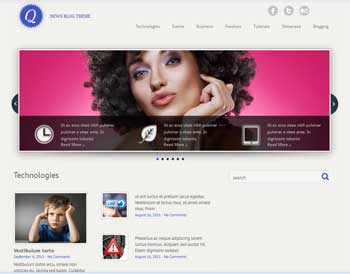 Now you can have a high quality website that does not cost the Earth.
You can choose from either a professonally designed small basic website or a template based website.
Our low cost option is designed for clients who are just starting their online presence and want to get online quickly with a small professional web site.
Website Templates
Now you can have a web site that looks like it cost thousands of Euros to design for only €599 + V.A.T.
These sites are professionally designed to the highest standards and most include home page slide shows.
We at Nuasoft Web Design Ireland have hundreds of different Web design templates for you to choose from which would then be customized to include your company's personal information and some photographs either supplied by you are from our stock photo library.
Whats included in this Web Design Package?
Choose from thousands of different templates
Up to 10 pages
(You can either add more yourself via the content management system or we can add them for you at an additional cost)
Content Management System
This will allow you to add pages, and make as many changes as you like
Free Domain Registration & E-Mail
Order Online and Save 10% Get a Quote Now
Professional Design at a Low Price
The main advantage of using our ready made Web design system is price. If you were to have your web site professionally designed from scratch without using our template system, the cost of the design would easily exceed €2500, but by using our predesigned web sites we are able to reduce this cost significantly.
Hundreds of designs to choose from
Another advantage is the fact that you can look through our catalog of different kinds of web sites and decide exactly what you want your site look like. Once you've decided on the perfect Web site for you, we will then create your site based on that design. With so many different types of web designs to choose from your only problem is you will be spoilt for choice.
To get your online presence off to the right start or to upgrade your existing web site to one of our professional web design templates please contact us now.
If you feel that ready made web design is not for you please contact us and we can provide you with more information on our custom Web design packages.