Low Cost Irish Business Brochure Website Design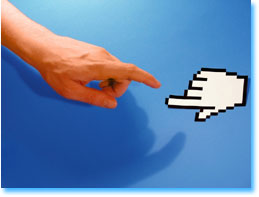 You need to project a professional image when conducting business on the Internet. The Brochure website design package from Nuasoft Ireland will do just that.
We know that keeping web design costs down are important, that is why we developed our Brochure web site design solution.
This website provides more that enough space to sell your products or services to new customers online. Extra pages can be added if required.
Our business design package is the ideal solution to your web development needs.
Developed with the needs of Irish Business in mind our Irish Web Development package consists of:
Up to 20 Web Pages
Customer Contact Form,
Logo Design
Adobe Flash Animation
Navigation System (Nav Bar) Creation
Custom graphic Creation
Stock Photos and Graphics.
Submission Of Your New Site to Major Search Engines
Submission of your web site to Irish related directories
Additional features, such as Flash animation, Java Applets, Database support and much more are available at an extra cost.
We offer you a choice of a web site that is designed from scratch, following an interview with you to discover exactly what you want from your web site. Or you can choose from our wide range of pre made ready made web designs
How Much Does This Cost?
You can get a professionally designed web site with all the features mentioned above for only € 1,450 €950
All our websites are designed to the highest standards but don't take our word for it, see some websites we have designed for yourself
Why not Contact Us for a free consultation on how our web solutions can help your business grow.