Register Deleted .ie Domain Names
Who says you can't get a good domain Name Any More?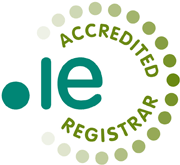 The following list of .ie domains are now available for re-registration on a first-come first served basis.
Since the introduction of the IEDR's formal suspension and deletion policy in mid 2003 almost 8,500 .ie domains have been deleted from the database.
Some have already been re-registered by new domain holders, however many are still available.
.Ie Domain Names are available to Irish Customers only and Documentation will be required to support your registration.
For a list of .ie domain name requirements please click here
Dont Forget you can register your .ie domain name free when you order one years web hosting.
Error reading RSS data.